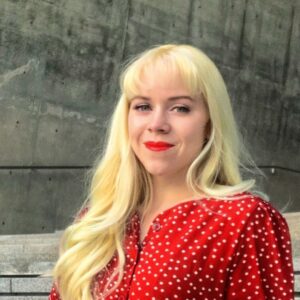 Elizabeth Campbell
Leader of Promotion Team
Hello! My name is Ellie Campbell and I am a North Korean studies PhD student at Korea University. I have previously studied at the Katholieke Universiteit Leuven and the University of New Brunswick and hold degrees in history, philosophy, and cultural studies. My research interests are North Korean society and culture with a focus on both cinema and North Korean women. I have previously worked with the UniKorea Foundation through their international internship program and am currently an intern at the North Korean Review.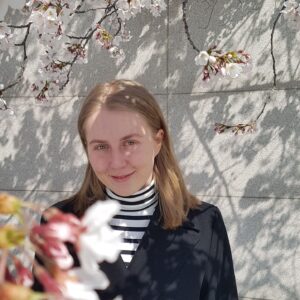 Barbara Barycka
Manager of Promotion Team
Hi! My name is Barbara and I am part of the Promotion Team for Model UNSF. I am currently studying for my bachelors degree of International Studies at Ewha Womans University. In my studies I focus on North Korean human rights issues as well as sustainable development. It is my utmost pleasure to combine those two of my passions by being part of the Organizing Committee of Model UNSF. Protection of human life as well as the nuclear issue is an urgent matter that needs more focus from the international community, especially considering the immeasurable impact of the Covid 19 pandemic. Only by education and listening to the voice of the youth are we able to move forward. As such, I am hoping that more diverse voices will be heard during our Model UNSF and that we will be able to create a platform where we can bring perspectives of applicable sustainable applications from international participants. Beyond my academics and work I am an avid skier who loves to spend winter in my favorite skiing spot in Austria. I hope that you do not hesitate to reach out to us and apply for Model UNSF!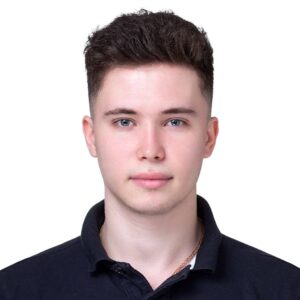 Denis Bodrov
Promotion Team
Hello! My name is Denis Bodrov and I am an undergraduate student, originally from Uzbekistan, specializing in International Conferences and Cross-Cultural Communication at Hankuk University of Foreign Studies in Seoul, South Korea. I set my heart on making a lasting impact on society, and deeply believe that in order to leave the world a better place, people should first become a better version of themselves. Since my specialization places more emphasis on diplomacy and intercultural communication, the Organizing Committee is ideal for me not solely to bring value into other lives and gain the depth of knowledge from people who have similar aspirations, but also provide continued assistance to People for Successful COrean REunification (PSCORE) to advocate for human rights and ultimately raise awareness regarding critical issues that exist in North Korea.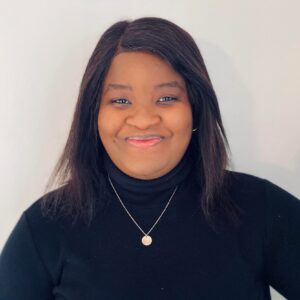 Safiatou Mody Seck
Promotion Team
Hello! My name is Safiatou Mody Seck and I am an International Relations Master Degree student at Ewha Woman's University. I have previously studied Political Science at the Higher Institute of Management (ISM Dakar) in Senegal and also at Sookmyung Woman's University in South Korea. My research interests are Human Rights Protection and Migration with a focus on Child Protection. I am also interested in Gender and Development, International Aid, Green Climate, Intercultural Communication, Conflict Management, Fundraising and Human rights. I have previously worked at the Africa-Asia Institute of ISM-Dakar as a Program Coordinator through their Young Professional Program. I am working alongside an enthusiastic, active and creative "Promotion Team" to design the posts and promote them on each of the Model UNSF Social Media Platforms.