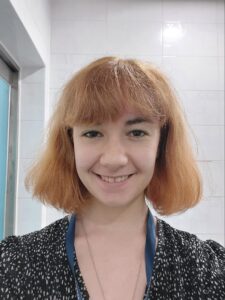 Clémence Marie Anne Bernard
Leader of Promotion Team
Hello everyone ~ I'm Clémence, a French geopolitics enthusiast with a MBTI of INFP, currently studying at Solbridge in Korea. With the recent deterioration of the relationship with the DPRK, as shown by the numerous missiles sent in a very short period of time, as well as the absence of the UN representatives on the territory due to covid restrictions, I believe it is now or never to discuss about the issue for the well-being of the whole peninsula, and to raise awareness at our scale. That is why I'm honored to be the Team leader of the Model UNSF 2023 Promotion Team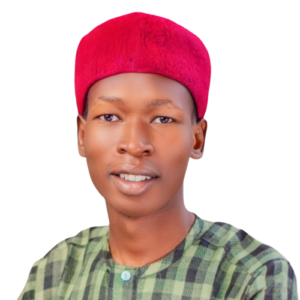 Saeed Muhammad Lawan
Promotion Team
Greetings, I'm Saeed. At Yobe State University, Damaturu, I am a final-year Chemistry and Education student. I've read a lot about the DPRK and its people's traumatic daily lives over the years. I began an extensive study on North Korean events after being inspired by Yeomi Park's account. To build a platform that connects and empowers young leaders from all around the world, I am incredibly thrilled to be a member of the Model UNSF Promotion Team. I joined Model UNSF because of their enthusiasm for DPKR, interest in international relations, and desire to establish a community that fosters discussion and comprehension of the circumstances of DPKR.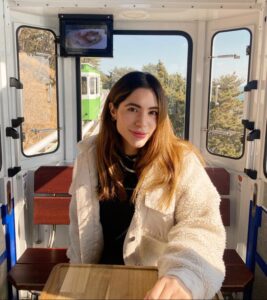 Roberta Ramirez Ramos
Promotion Team
Hello, my name is Roberta and I am part of the Promotion Team for Model UNSF. I am currently majoring in International Studies and Political Science and International Relations at Yonsei University. I have constantly been looking for different opportunities to help me grow not only as a person but to support me in my future journey as a college student and also in my personal life. As a youth leader, I believe that it is never too late to start encourage and create a better future, since i strongly believe we can change and make a big impact in the world with simple small but effective steps. It is well known that communication is the key to success in almost all aspects of life, and that is why I am so excited to be a part of the UNSF 2023 Model Organizing Committee to deal with urgent human rights issues in North Korea, through new solutions and perspectives from international participants and including the Sustainable Development Goals.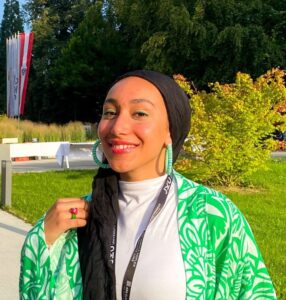 Lujain Hesham Mohamed Reda
Promotion Team
As-Salaam-Alaikum!! My Name Is Lujain Hesham, I am a highschool Senior and I'm Willing to major in Artificial Intelligence. Currently I'm the National Co-ordinator of Climate Live Organisation in Egypt. My Journey as a climate activist started a couple of months ago and I've never felt more powerful to be aiming to aid in impacting the society positively. We must start taking immediate action now! My adventures spirit makes me always pushing the limits, taking risks and being competitive. I'm continously participating in new wild things and seeking for new opportunities. Thus, I am beyond thrilled to be part of the Promotion Team for this year's Model UNSF. I hope we that the numerous silenced voices of the North Korean Citizens who are suffering be heard by the delegates and that they can start implementing solutions. A unique experience to be working with the Model UNSF talented participants from all over the globe!!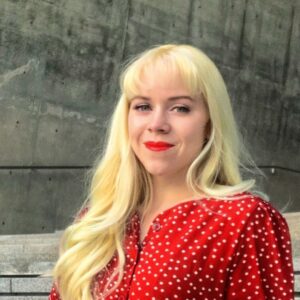 Elizabeth Campbell
Leader of Promotion Team
Hello! My name is Ellie Campbell and I am a North Korean studies PhD student at Korea University. I have previously studied at the Katholieke Universiteit Leuven and the University of New Brunswick and hold degrees in history, philosophy, and cultural studies. My research interests are North Korean society and culture with a focus on both cinema and North Korean women. I have previously worked with the UniKorea Foundation through their international internship program and am currently an intern at the North Korean Review.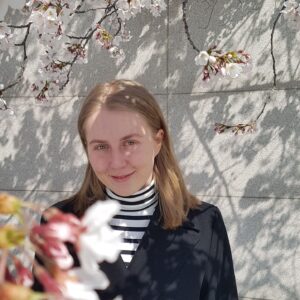 Barbara Barycka
Manager of Promotion Team
Hi! My name is Barbara and I am part of the Promotion Team for Model UNSF. I am currently studying for my bachelors degree of International Studies at Ewha Womans University. In my studies I focus on North Korean human rights issues as well as sustainable development. It is my utmost pleasure to combine those two of my passions by being part of the Organizing Committee of Model UNSF. Protection of human life as well as the nuclear issue is an urgent matter that needs more focus from the international community, especially considering the immeasurable impact of the Covid 19 pandemic. Only by education and listening to the voice of the youth are we able to move forward. As such, I am hoping that more diverse voices will be heard during our Model UNSF and that we will be able to create a platform where we can bring perspectives of applicable sustainable applications from international participants. Beyond my academics and work I am an avid skier who loves to spend winter in my favorite skiing spot in Austria. I hope that you do not hesitate to reach out to us and apply for Model UNSF!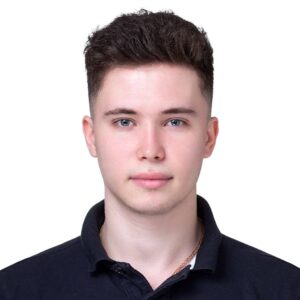 Denis Bodrov
Promotion Team
Hello! My name is Denis Bodrov and I am an undergraduate student, originally from Uzbekistan, specializing in International Conferences and Cross-Cultural Communication at Hankuk University of Foreign Studies in Seoul, South Korea. I set my heart on making a lasting impact on society, and deeply believe that in order to leave the world a better place, people should first become a better version of themselves. Since my specialization places more emphasis on diplomacy and intercultural communication, the Organizing Committee is ideal for me not solely to bring value into other lives and gain the depth of knowledge from people who have similar aspirations, but also provide continued assistance to People for Successful COrean REunification (PSCORE) to advocate for human rights and ultimately raise awareness regarding critical issues that exist in North Korea.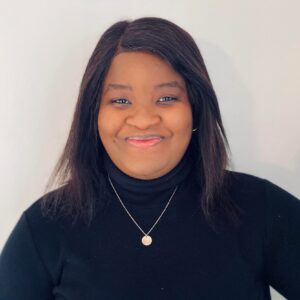 Safiatou Mody Seck
Promotion Team
Hello! My name is Safiatou Mody Seck and I am an International Relations Master Degree student at Ewha Woman's University. I have previously studied Political Science at the Higher Institute of Management (ISM Dakar) in Senegal and also at Sookmyung Woman's University in South Korea. My research interests are Human Rights Protection and Migration with a focus on Child Protection. I am also interested in Gender and Development, International Aid, Green Climate, Intercultural Communication, Conflict Management, Fundraising and Human rights. I have previously worked at the Africa-Asia Institute of ISM-Dakar as a Program Coordinator through their Young Professional Program. I am working alongside an enthusiastic, active and creative "Promotion Team" to design the posts and promote them on each of the Model UNSF Social Media Platforms.

The UniKorea Foundation, founded in May 2015, is dedicated to preparations for a Korean unification by working towards mutual cooperation between the two Koreas and promoting peace and reconciliation among North and South Koreans and the world as a whole.