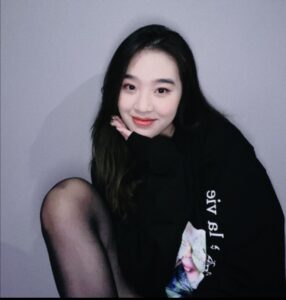 Chang Chiao Wei (Chloe)
Leader of Tech Team
Hi my name is Chloe, I'm from Taiwan and I'm currently attending Yonsei University majoring in Creative Technology Management! In the organizing committee I am the leader of the technology team. DPRK is best known for their ambitious weapon productions and the tension between South and North Korea has always been high and sensitive. UNSF advocates the human rights and well being of the DPRK citizens and I wish to use my little strength to further understand and develop a support system for the people there. As the leader of the tech team, we aim to construct a safe place for all the participants to freely express their opinions and discuss strategies together. I believe that we can execute a possible sustainable solution !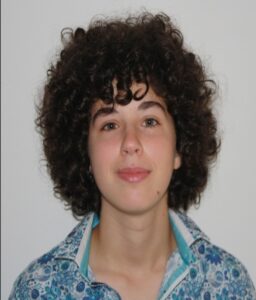 Elena Calafiore
Tech Team
Hi, my name is Elena, and I am an Italian university student of the Global Governance bachelor at the University of Rome, Tor Vergata. I am keen on studying global problems and issues regarding international politics and war crises; moreover, I'm also intrigued by everything which examines the way states work together and coordinate themselves. Being part of the Tech team of the Model UNSF is giving me the opportunity to create and develop the digital space that will be used by everyone interested in deepening their knowledge of the political, and social equilibrium of the Korean peninsula. I truly believe that this project organized by PSCORE is crucial nowadays, in an era when no one wants to listen to each other but everyone wants to be listened to, which makes teamwork the certain solution to tackle today's global challenges.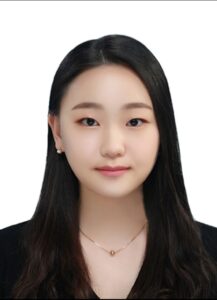 Yoonsuh Heo
Tech Team
Hello, my name is Yoonsuh. I am studying International Studies at Yonsei University and have great interest in global current issues. I joined the organizing committee to get to understand the policies and social values of DPRK in depth, and I look forward to meeting great people with bright ideas! In such a fast-changing world I have come to acknowledge the values of holding conferences and providing a chance for youths to gather and share thoughts on different issues. DPRK is not only closely related to my home country, but also deeply involved in all sorts of international relationships and agendas. Hence, I feel honored to be a part of organizing the Model UNSF, and promise to do my best to provide a safe and intriguing environment for all participants!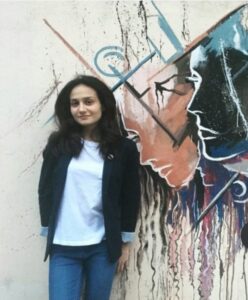 Diana Mirzoyan
Tech Team
Hello, I am Diana from Armenia. I am currently doing my Master's degree at Kyung Hee University in South Korea majoring in International Development Cooperation. In the scope of my degree I was looking for an opportunity to challenge myself. Therefore, I joined the Tech team of Model UNSF OC to meet new people and enhance my skills further with peers coming from all around the world. With previous experience in Model UN I believe this is a chance for young and curious minds to gather together and find sustainable solutions to long lasting challenges. As a member of the Tech team, I am looking forward to working with our participants of Model UNSF.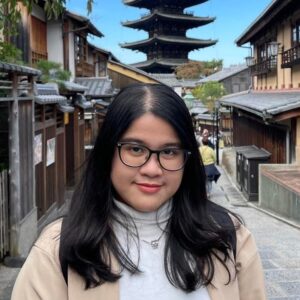 Nadira Anamika Utari
Leader of Tech Team
Hello everyone! My name is Nadira Anamika Utari, an undergraduate student majoring in International Relations at Tokyo International University. I will be working with the rest of the Model UNSF Organizing Committee as a part of the Tech Team. As an International Relations student, it is always fascinating to see how a state interacts with a lot of different non-state actors in terms of politics, economics, and development. While the world tends to put more emphasis and attention on North Korea's political and military stances, the development of the country seems to be left out of the conversation–which is very unfortunate as it directly impacts the livelihood of the North Korean people. Along with the PSCORE's commitment to advocate human rights in North Korea, the Model UNSF will be a great platform to further dive in and discuss the developmental issues of North Korea, and hopefully form comprehensive solutions regarding the matter.
Ivelina Cherevko
Manager of Tech Team
Hello! My name is Ivelina Cherevko and I am a Ph.D. student majoring in Korean Contemporary History at Seoul National University. My research interests lie primarily in the area of Human Rights, with a particular focus on state violence, mass killings, and other atrocities. Previously, I used to be an intern at the UniKorea Foundation where I got to know about PSCORE's work on advocating Human Rights in North Korea. Therefore I was very excited to become a part of a Tech Team of the Model UNSF Organizing Committee, organized by the PSCORE, an NGO I was always interested to work with since my times at the UniKorea Foundation.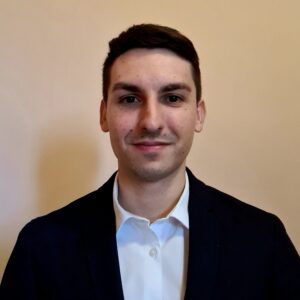 Davide Nepomuceno
Tech Team
I am Davide Nepomuceno and I'm a member of the Tech Team. I've graduated in Economics and International Management in Italy, and I'm currently studying Korean language at Hongik University. Since International cooperation was the main interest that motivated my academic endeavours, the Model UNSF presented me with the unique opportunity to delve more info this field, while also learning more about the Democratic People's Republic of Korea and getting in touch with a variety of fascinating topics such as international development cooperation and the implementation of the SDGs. I'm therefore thrilled to give my contribution to this project, in hope of raising public awareness on North Korean issues.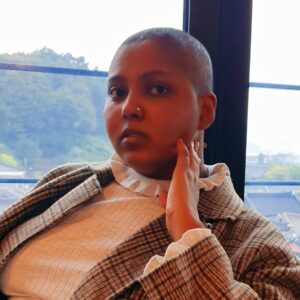 Mamo Kiber Wendwesen
Tech Team
Hello! My name is Kiber and I am originally from Ethiopia. I am an undergraduate student at Hankuk University of Foreign Studies majoring in International Studies. I have been interested in North Korea and South Korea's international relations since I found out Ethiopia was one of the countries that was part of the Korean war. I am very glad to be part of the Tech Team to help bring this program to life. The topic of North Korea and SDG is one that is overlooked by many and I am glad we are creating a place to discuss this very important and interesting topic.

The UniKorea Foundation, founded in May 2015, is dedicated to preparations for a Korean unification by working towards mutual cooperation between the two Koreas and promoting peace and reconciliation among North and South Koreans and the world as a whole.